Something crossed my mind recently – would people be more eager to share a free data opportunity that they've genuinely benefitted from or not? There has been some discussion on the abundance and poverty mindset of late; it's the argument of whether opportunity reduces or flourishes as more people flock to it. Although when it comes to incentivized learning with free data, people should embrace the abundance mindset and share because learning never ends!
One of the things Solve Education! does through the LEARN AND WIN campaign on Ed the Learning Bot is to give students around the world the opportunity to learn English and Employability skills and get free data or marketplace voucher incentives. Isn't that amazing? 
Happy to break it to you that the person you called your friend has probably benefited from free data on the LEARN AND WIN campaign, and you were left in the dark!
"Solve Education! has given out free data worth over 4 terabytes or 4,096 Gigabytes to more than 500 students across different countries

"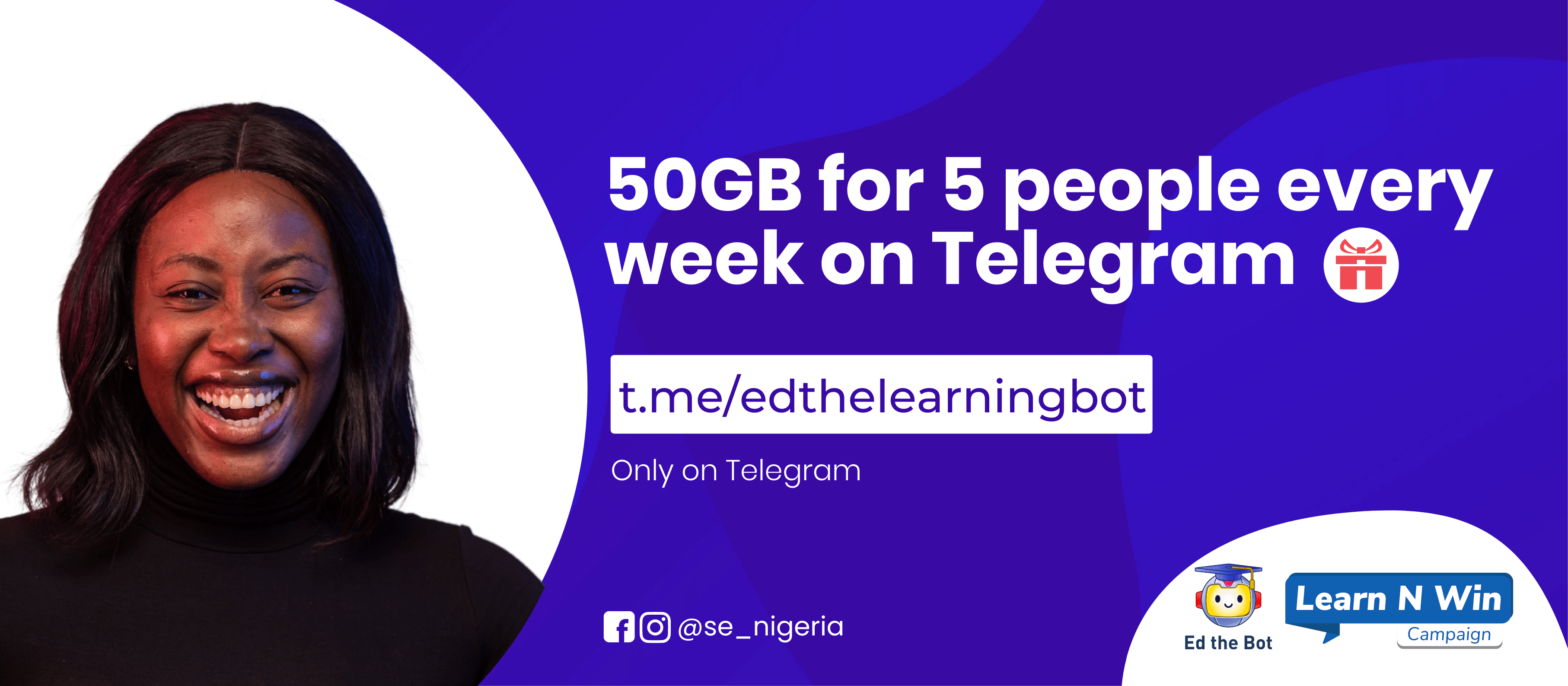 How to LEARN AND WIN
I heard you – you want to know how to learn and win, yea?
Contact Ed the Learning Bot on Telegram via this link  
Start the chatbot and collect learning points using /play command
Convert your learning points to lucky draw tickets using /redeem command
Join LEARN AND WIN telegram channel to claim your prize between 10am – 11am GTM+1.
Once you've collected more than 1,000 learning points, you can redeem them for one learning ticket. You must redeem more tickets to stand better chances of winning. Five to Ten winners are selected to win weekly prizes.